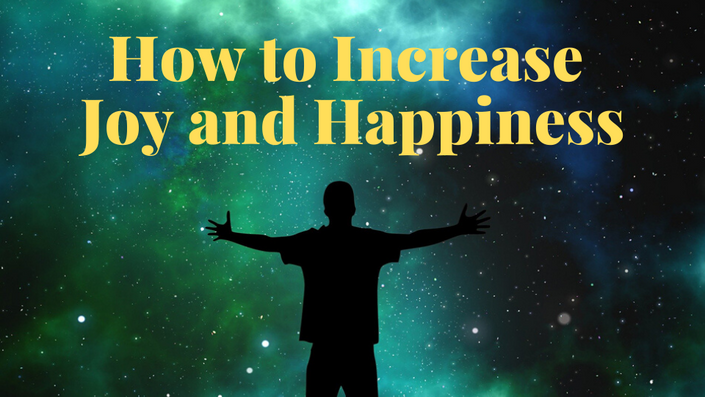 How to Increase Joy and Happiness
Gain Tips, Tools, Wisdom and Insights from the Guest Experts Featured in Beyond Belief the Movie
Do you want to bring more peace, joy and happiness to your life?

Would you like to transform your relationships, health, finances or career?
Would you be willing to spend a few minutes a day to make this happen?
Sign Up for our Online Course - "How to Increase Joy and Happiness"
Join us as we celebrate the 10th Year Anniversary of the movie Beyond Belief!
For 10 years the movie Beyond Belief has been distributed globally, used in training centers from the U.S.A to Romania, been shown in screenings to local community groups, and has helped people shift their beliefs to transform their lives.
This Engaging Course is a fun and enjoyable way to begin that shift.

WHAT YOU GET

For 14 Days, Starting Today, you receive a new video each day to jump start a new mind-shift, and keep you moving forward.
Day 1 - Watch the amazing movie Beyond Belief - featuring over 20 of the worlds leading teachers, best selling authors and experts from the fields of science, psychology, hypnotherapy, quantum physics, holistic healing, NLP, Timeline Therapy, manifestation and spirituality.
Discover what has been blocking your success in life, and how to change it.
Days 2 through 14 - Every day you receive one or more videos with 'behind the scenes' insights from the experts featured in the film. These videos average 10 minutes long, to easily fit into your busy day, and are packed with wisdom from the world's most successful people.
We asked each one of these leading experts in the film -
"What advice, tips, or tools can you share that people can begin to put into practice right away, to enjoy better health, prosperity and peace in their life?"

How to Increase Joy and Happiness online course gives you those answers.
Benefits of this Course
uncover the secret to obstacles that stop you and hold you back
discover how you can change them
get motivated and inspired with daily insights delivered to your inbox
learn the tips from some of the worlds most successful people
set a new direction for your life
Gain insights from worlds leading authors, speakers, thought leaders, scientists, healers and teachers. Join them on this exciting adventure as they share their wisdom, insights and personal experiences that have helped them achieve success, joy, and happiness. You can apply these same practices, processes, and ideas in your own life.
Featuring Julia Cameron (The Artists Way), Jack Canfield (Chicken Soup for the Soul), Sandra Anne Taylor (Quantum Success), Joe Vitale (tThe Secret), Marci Shimoff (Happy for No Reason), Bruce Lipton (Biology of Belief), Elaine Hendrix (What the Bleep Do We Know), David R. Hamilton (How Your Mind Can Heal Your Body) and more...
By making these Daily Insights a part of your day, for two weeks, you can allow the ideas to sink into your mind to create new habits, adopt new ways of thinking, and practice new ways of showing up in the world.
WHY CHOOSE THIS COURSE?

Day 1: Starting Today - you have access to the Beyond Belief Movie.
This film has been distributed globally for over 10 years, and has been used as a self-empowerment tool in training centers around the world.
Watching this movie will set the stage for new directions in your life and empower you to reach goals you never believed possible.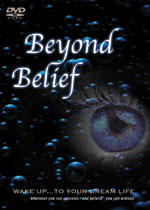 Days 2-14: Starting on Day 2 and every day through Day 14, you'll receive Daily Insight videos, from one or more of the world's leading thought leaders and self empowerment experts featured in the movie.
These daily inspirational and transformational videos average 10 minutes or less, but are packed with wisdom, tips, tools and techniques you can use right away in your life.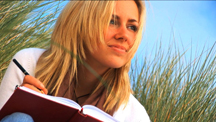 We know you are busy - but you can easily fit this 'Daily Insight' into your life. The majority of time will be spent on YOU taking action on the tips and advice offered in each module.
Best of all you can return to revisit this inspirational content anytime in the future when you need a boost to get back on track.
This 14 day mini-course could be the perfect catalyst to make profound and lasting changes in your life.
Featuring over 20 of the world's leading experts in science, philosophy, psychology, quantum physics, biology, holistic healing and spirituality, you are certain to find the tips, tools, strategies, techniques, and golden nugget insights that will enrich and empower your life.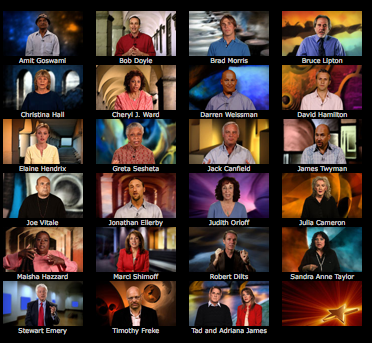 In this course you will:

Apply the powerful transformational tools from the movie Beyond Belief


Discover what has been holding you back


Learn to engage a new happiness and success mindset

BENEFITS:

Absorb tips and tools to keep you motivated and on track


Develop success habits and practices

Receive 14 days of Daily Support and Motivation


Enjoy simple and fun practices you can put to use right away

Receive daily positive encouragement, tips and tools

Absorb a positive attitude for more joy and fulfillment



Are you not sure yet? What if you knew you could -




Engage your mind to overcome what stops you


Develop empowering thoughts, habits, and actions


Identify and transform what stops or blocks you



Unlock the secrets to empowerment & success
This course is one of the best ways to create new habits which will support an abundant, happy, and successful life style.
Sign Up for How to Increase Joy and Happiness Course - and start living your dream life now.
Act Now - Make the Commitment - You Deserve it.
What You Get:
• The movie Beyond Belief - delivered in 4 easy modules for reflection on the ideas in the movie
• A series of short video Insights to fit into a busy life
• Daily email reminders to keep you engaged
• Lessons packed with fun tips and techniques, easy to apply
• Wisdom and insight from some of the worlds best teachers
This snowball effect, from day 1 to day 14, is designed to super-charge your mindset and empower you to live the life you love.
Repetition is key to making lasting change -- and watching these quick, entertaining videos each day can help install new habits, practices and thought patterns to make this year and beyond the best yet.
No matter how busy, stressed or overwhelmed, you can easily fit this 10 min commitment into your day - and you may even notice how the stress begins to melt away.
Watching the daily videos is almost like enjoying a mini-meditation where you allow your mind to relax and the ideas to sink in.
ACT NOW to increase happiness and joy while decreasing stress and anxiety!!
Produced By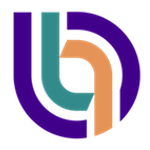 Jim Holzknecht and Becky Hays
Jim Holzknecht and Becky Hays are the Co-Producers of the movie Beyond Belief. This amazing film celebrates the 10th year of global distribution in 2020, and has been incorporated into NLP Training Centers around the world.
Jim Holzknecht, best selling author and award winning producer is committed to empowering people to live a life they love with happiness, joy, fun and play. He coaches clients to discover their purpose and design a life they love. He released an online course How to Publish a Book on Amazon Fast, which empowers authors to write and publish a book on Amazon quickly.
Becky Hays, Certified Master NLP Coach & Hypnotherapist, has coached clients with NLP & Hypnosis since 2007. Becky has helped people Quit Smoking, Reduce Stress, Overcome Anxiety and Enhance Relationships. Her practice grew by word of mouth and evolved into Coaching Sessions where she helps people face challenges and go beyond what they believe is possible.
Modules
Day 1 - Beyond Belief Movie
Available in days
days after you enroll
Day 2 - Beliefs Create Reality
Available in days
days after you enroll
Day 3 - Creativity
Available in days
days after you enroll