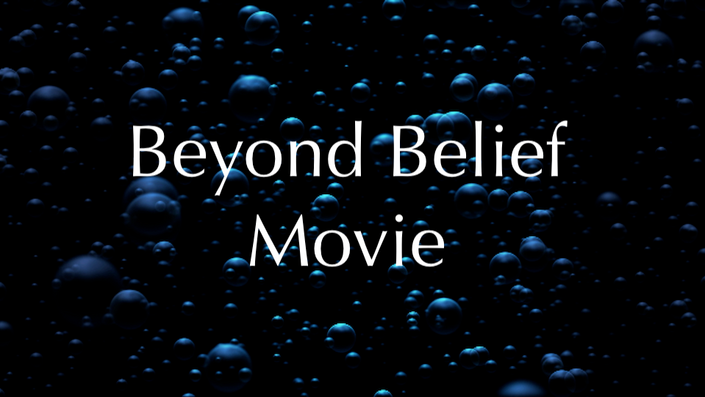 Beyond Belief Movie
Transform | Empower | Inspire
Do you want more joy and success in your life?
Do you feel like something has been holding you back?
Do you want to know what stops you from having more joy & happiness?
Beyond Belief Movie is a fascinating exploration into the power of the subconscious mind, and how limiting beliefs can block you and hold you back, while empowering beliefs can propel you forward at the speed of light.
Beautiful imagery, vivid graphics and captivating sound merge together in a delightful combination that delivers a message to bring the senses alive.
You Will Discover How To -
uncover inner blocks and move past them
unleash your true authentic power
understand the power of limiting beliefs
discover how you can remove limitations
learn about rapid change technologies that empower your life
get motivated to leap to a higher level of joy and happiness
This amazing documentary features over 20 of the worlds leading experts in science, philosophy, psychology, quantum physics, NLP, hypnosis, mind body connection, energy work and spirituality.
These best-selling authors, teachers, and leaders share a simple to follow path that leads you through the movie to reveal how blocks you have been facing may be coming from within, and even better, HOW you can change them!
Even for those familiar with these ideas, you may discover a golden nugget within, a beneficial take-a-way, or perhaps, something new that strikes the right chord and gets you moving along your journey of life.
Beyond Belief Movie is a reminder to those with a higher awareness - about something you do know deep within - how the simple enjoyment of watching a movie can be worth its weight in gold - as it supports you along your continued exploration towards a better life.